If we were playing Family Fued, and trust me, you'd want me on your team, what would be the number one answer to the question of what's the most popular BBC network television show in America?  If you guessed Top Gear, the awesome and always hilarious show about cars featuring Richard Hammond and Jeremy Clarkson, then you'd almost certainly be right – at the very least it would definitely be in the top three.  What makes the show so spectacular isn't just the fact that these two normal looking guys get to test drive the world's most expensive cars – that's an awesome draw, don't get me wrong – but the fact that the two together are just hilarious.  They're also pretty funny on their own, as you'll see from the stellar funny pic below!
Funny Richard Hammond Top Gear Picture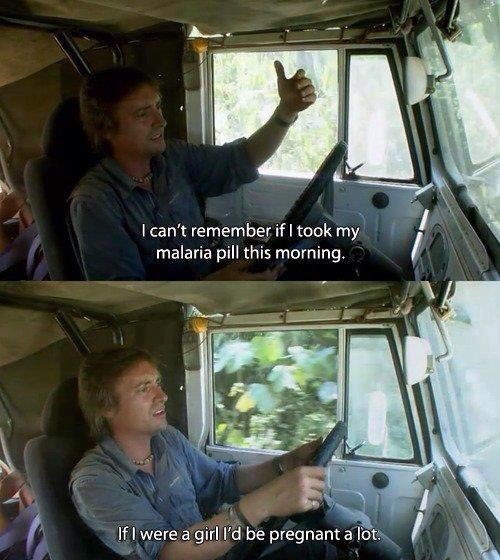 Again, if you haven't seen this show, you need to.  The good news is that there are more than 12 seasons worth of the show that are probably airing on five of your cable company's TV channels at any point in the day, and on top of that, the show is still pumping out new episodes!  It's that good.
Stay tuned – no pun intended – for more funny Top Gear pics, moments and videos!  If you're in the need for more funny pics, well we've got you covered here at SQ: just hit up our ginormous funny picture site tag! (Click the link, boss!)