The rumors were right, and now we have an official release date.  Call of Duty: Ghosts will hit store shelves in, wait for it, November of this year.  Yes, November.  Pretty shocking, isn't it?  /sarcasm.  The official release date is November 5th, and according to the poster below, appears to keep the modern, SOF-approach that appears to never get old with the COD audience.  Who remembers the original Call of Duty for PC, where the sound was so real it felt like you were actually in Germany?  I digress; hit the link below for the official Ghosts game poster, and if you want more on Ghosts, expect more from Activision tomorrow.
Call of Duty: Ghosts Game Poster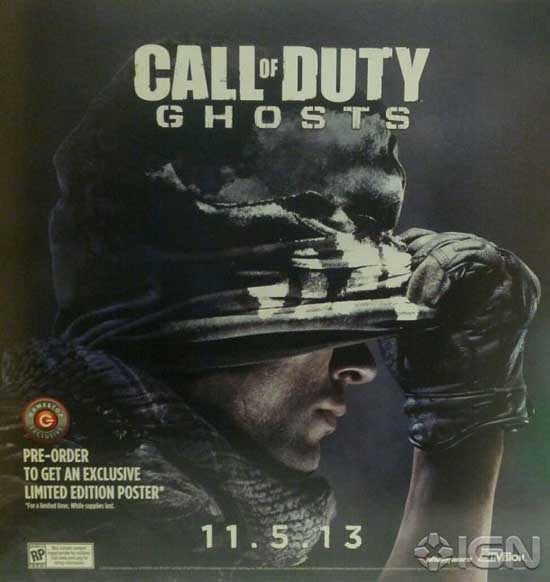 I'm not sure this edition will generate the midnight campers, but I do know it will sell well.  I think Activision does too; I wouldn't bet against them.