I'm not a fan of gamer stereotypes, although they can seriously make me laugh when they're in good fun.  Probably the biggest gamer stereotype of them all is that gamers are virgins, or that they never have actual girlfriends.  Many would label the gamer community as anti-social, or socially awkward folks that never leave their parents basements; one of our all-time favorite movies portrayed this hilariously well (Grandma's Boy!), and I'd like to point out that could not be further from the truth.  At least in our case here at SQ.  Regardless, I don't feel like jumping on the gamer stereotype soap box, because the outstanding funny picture below is just too funny and doesn't help my argument.  If you do one thing today, click the link below.
That Moment When Playing Video Games Pays Off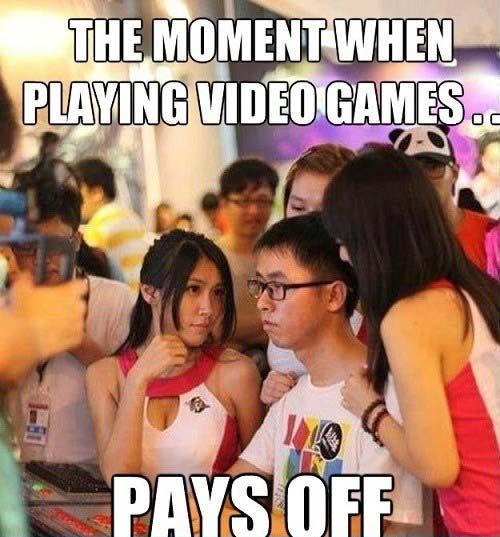 Funny gaming pic of the year?  What game do you think this lady's man is playing?  CounterStrike?  Probably not; he's not wearing a headset.  StarCraft 2?  That's probably my final answer.  This is also excellent caption contest material; fire away below in the comments!
More great funny pics right here!