It's crazy to think that I have now been off active duty from my beloved Marine Corps for two and a half years – the time has really flown by, and while I miss a lot of it, there's a lot that I don't.  The tendencies – all good ones, of course – will always be a part of me, which is why I'll always get a kick out of pics that really capture the true humor of the Marine Corps.  So therefore, I present to the swelling military and Marine Corps community (all branches welcome!) here at SQ, part 1 of funny Marine Corps pictures for well, Marines!
Funny Marine Corps Pictures for Well, Marines
Whether you're re-enlisting as we speak, or counting down your last few days in the intense world that is the IRR, we've got some stellar Marine Corps funny pics for everyone.  And rather than force your browser into a bandwidth coma, I decided to break this series into multiple parts rather than bombard you with 100 pics all at once.  Not that you'd complain, but you know.  So without further adieu, let's get started with part one!
1. For every Marine that's hiked out at 29 Palms, aka The Stumps (let alone just stepped outside!)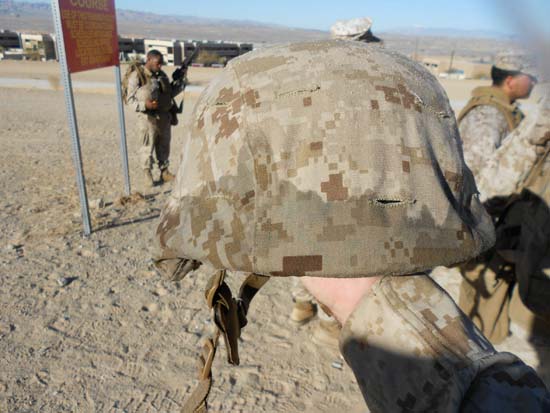 2. Arguably the worst haircut fail I've ever seen.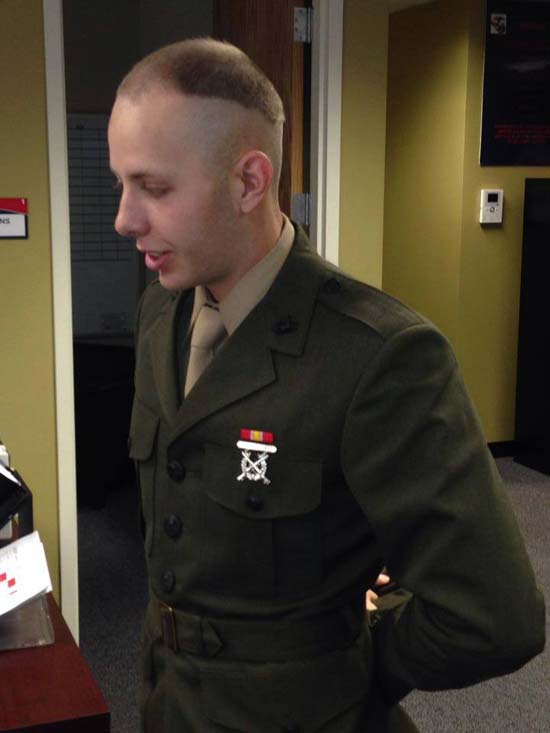 3. As a former officer, this couldn't be more spot on – especially the sweater vest.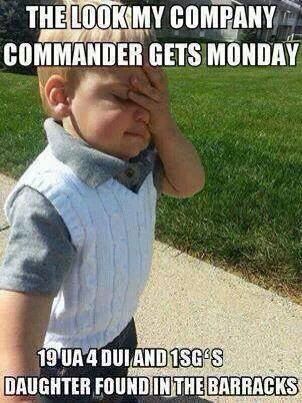 4. Wow.  Just wow.
5. Working Party = lots of working, zero partying.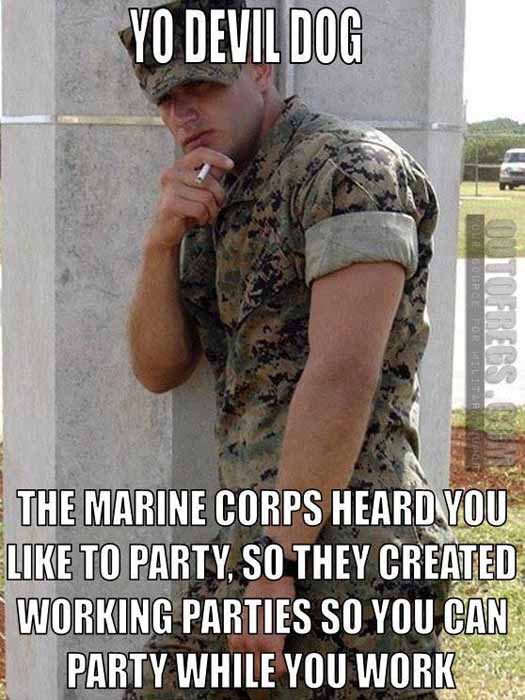 6. For all my fellow IRR'ers / Office Space enthusiasts.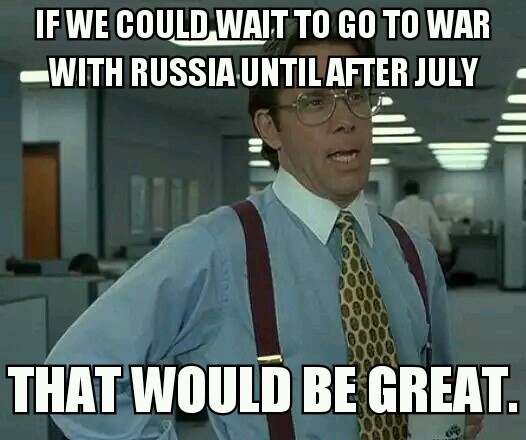 7. This needs no introduction / caption.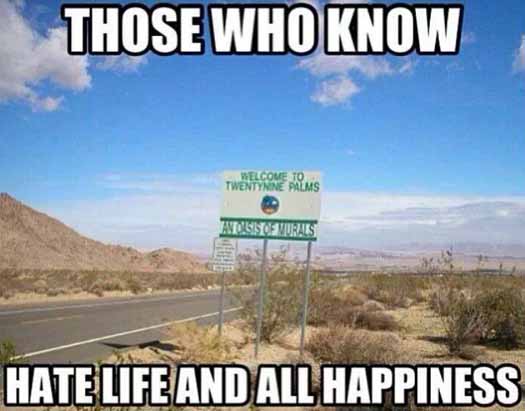 8. Don't make eye contact.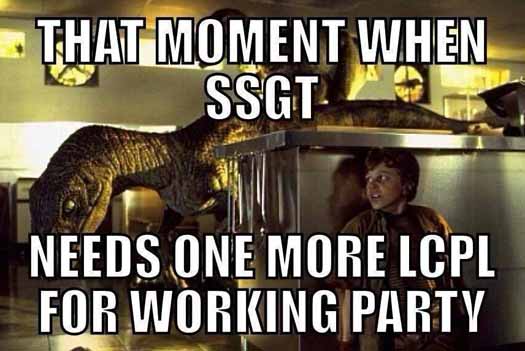 9. I'll actually probably be wearing skivvy shirts when I'm 90 years old.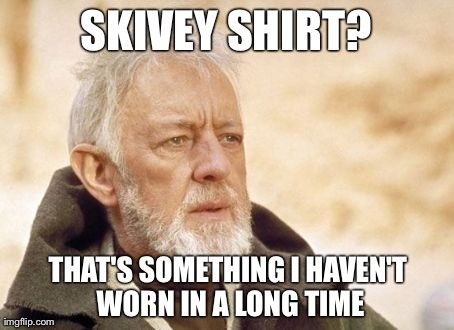 10. This was the best part of last year's official birthday video, by far!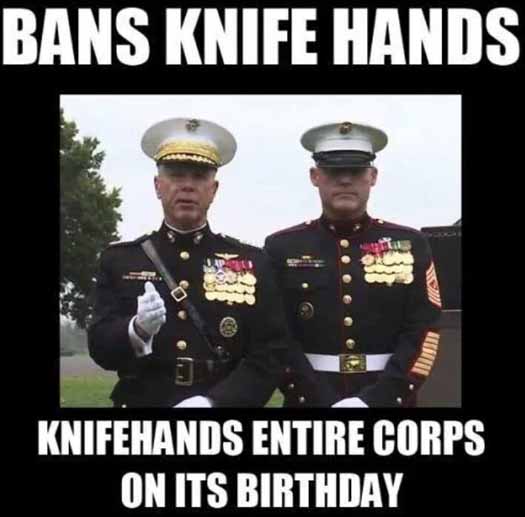 11. So true.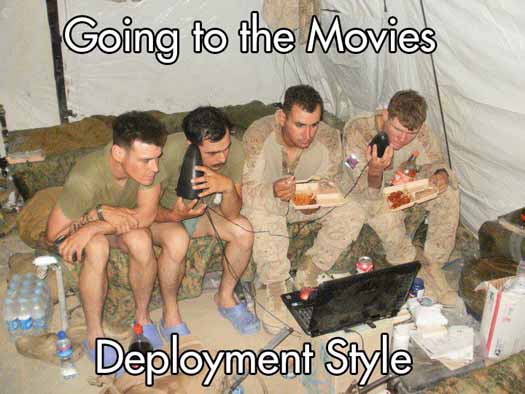 12. And one more for Chesty!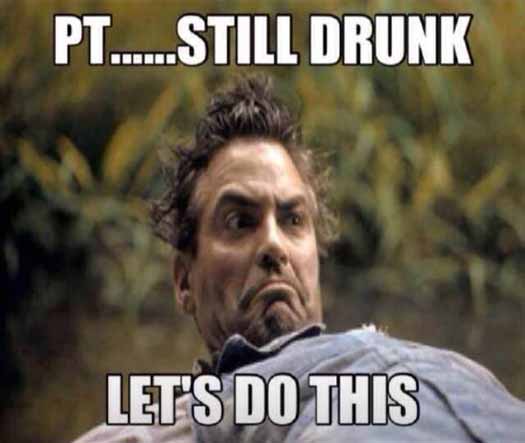 Lots more Marine Corps pics to follow – for everything Marine Corps here at SQ look no further than our Marine Corps content tag! We also have metric crap tons of Afghanistan combat videos, funny military pics and tons more – just gander those eyes of yours over to the right hand side and get lost in our tag cloud!
More to follow – standby to standby!