It's Saturday night: do you know where your baby is?  He's not out getting shmammered with the boys, is he?  If you have not experienced the meme phenomenon that is "Drunk Baby", then let me be the first to introduce you to the myth, the man (well, little man?), the legend that is Drunk Baby.
Funny Drunk Baby Meme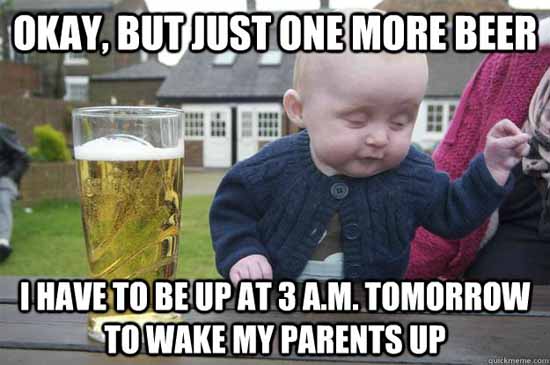 The best part about meme's is that they continue in the comments below!