Off the top of my head I probably have 5-10 television shows that I have always wanted to watch, but simply don't have the time to actually sit on my fancy fake leather couch and take them in.  Portlandia – an IFC comedy starring former SNL cast member and comedian Fred Armisen – is one of those shows.  While I never thought Fred was the greatest SNL cast member – hey, I'm being honest – every trailer and commercial for Portlandia always made me laugh, and this Portlandia Trail Blazers post-game motivational speech video is no different.  Enjoy the video – more slightly qualified Portlandia thoughts after the link!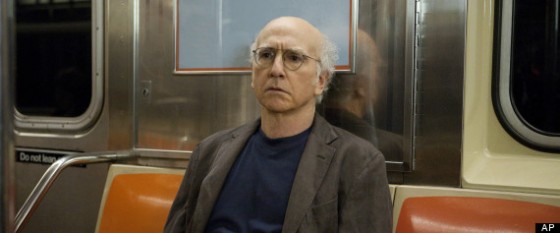 Posted like a champ in Laugh
Although they're separated by generations, they arguably both fall into the same weight class.  Larry David, the king of comedy, and easily the biggest asshole on television (and that is a compliment!), vs the YouTube-original, everyone loves to hate him until they get caught blasting his music in traffic Justin Bieber; so who ya got?  I'd have to go with Larry David; he's got a huge height advantage, and I'll take his New York City youth over anything north of border (South Park: The Movie: "They're not even a real country, anyway!")  So when is the showdown, you ask?  Well, I lied.  This is just an awesome funny pic that everyone will get a kick out of, unless you're in the 10-14 year old female group who owns every piece of Bieber gear on earth, then it'd probably be best to move along; you probably don't even know who Larry David is, anyway.  Enough talk; hit the link below for the awesomeness.
Posted like a champ in Laugh
The NBA Playoffs are in full swing, and I'm a happy camper because my Chicago Bulls are up 1-0 on the defending champion Miami Heat, and that's without MVP Derrick Rose, Luol Deng, and Kirk Hinrich.  Although I am excited to catch Game 2 of the Bulls/Heat series tonight on TNT, the second game in the Spurs/Warriors series this evening will surely not disappoint.  You know what also never disappoints?  Photobombs.  I remember back in the early days of the Interweb, before you could "tag" faces of your friends on Facebook, Maxim magazine ran a "photobomb" or "that guy" photo contest where readers actually had to mail in photographs (snail mail, folks) of their best photobomb pics, whether they were planned or not.  How's that for nostalgia?  Anywho, Tim Duncan just happens to land as an electronic photobomb in this awesome pic below; you'll have to click on the link to check it out, because we're dicks like that.