So while Tebo wanted a new Soulblazer (who doesn't?), I did come across quite possibly the next best thing: Wayward Souls.  If you've got an iPhone, have a borderline obsessive affinity for SNES-era action RPGs, and/or just looking for a great new iOS game, then look no further than Wayward Souls.  Seriously.  Direct your mouse to the link below for our full game review!
iOS Games We Like: Wayward Souls
Debuting just a little over two weeks ago on the App Store, Wayward Souls is the definitive SNES-era action RPG for your iPhone or iPad (optimized for iPhone 5+).  Easy to pick up, Wayward Souls vaults the player back into the early 1990's with crisp, retro graphics, and absolutely stunning sound and music; these aren't your friend's MIDI's.  If you don't believe me, then take it straight from the developers: the inspiration for Wayward Souls came straight out of Secret of Mana. (Source)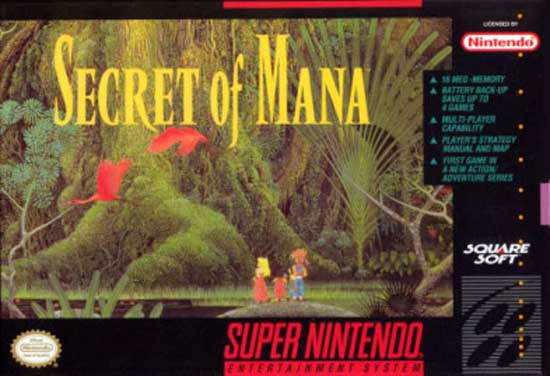 On a side note, I really need to pull my SNES out of the closet – my N64 / Goldeneye obsession can take a break for a few days!
Wayward Souls = Diablo 3 + Final Fantasy Adventure
Who remembers Final Fantasy Adventure?  Alright, so I threw that in there for my old school readers out there – Final Fantasy Adventure was a helluva FF title for the original Game Boy, as in that ginormous gray brick of a "mobile" system that those of us that grew up in the 80's enjoyed in the back of our parent's vans (we're talkin pre-minivan era).  Diablo 3 is in there for my more "recent" gamer readers here at SQ, because Wayward Souls follows the same, every-time-you-play-you're-getting-a-brand-new-map-layout-so-you're-screwed-yet-strangely-joyed level setup.  I'm still trucking through the Diablo 3 expansion pack, Reaper of Souls (flat out stellar), but Wayward Souls has turned into way more than just an average time filler – I find myself playing this old school throwback action RPG during my primary gaming time slots.  Yeah, it's that addictive, and up there with Pixel People – which I am still recovering from, btw.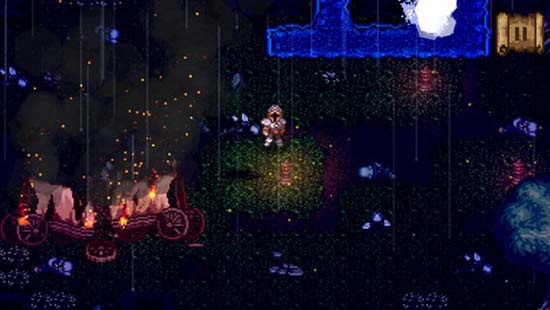 Wayward Souls Well Worth the $4.99 Price Tag
No, sadly Wayward Souls is not a free iOS game, but it's only $4.99 at the app store.  Five bucks – that's less than a Subway sandwich, or cheaper than most drinks at Starbucks that your girlfriend/boyfriend seems to always get when you're buying.  If you're somehow still on the fence over this phenomenal iOS game, then heed the advice from the developers: this is an introductory price tag, so once the big content/version updates come down through the App Store, that price is going to go UP.  Get in now at 5 bucks, because honestly, you will not regret it.
Wayward Souls = two major thumbs up!  For all of SQ's "iOS Games We Like", well, just click on that link!  More iPhone game reviews coming soon … if I can ever pull myself away from Wayward.