We, like most folks throughout the gaming world, are excited for The Last of Us.  If you are new to SQ Nation, welcome; those of you who have been hanging out with us for our first few epic months in the Internet's backwoods have likely seen the slew of trailers we've posted about and drooled over, and four days ago, the long-awaited "Uncharted-on-Steroids" title has finally arrived.  Have we picked it up yet?  No.  I blame my 9-5 job, as I'm constantly traveling, but as soon as I'm back home I plan on picking myself up a copy and giving it the attention it most definitely deserves.  Speaking of attention, the reviews from the major gaming media outlets have all thrown up synonymous scores, and they all rhyme with perfection: 10.
The Last of Us Reviews Look Good (Really Good)
Every gamer has their primary source for reviews.  For me, IGN has been my first stop for everything video games since its inception, and my introduction to the Internet back in the mid-90's, when likely some of you mofos were still beta testing in the womb.  So with that being said, I've read just about every major video game review that has hit the market, and very few (I would say no more than 15) have received the coveted perfect score at IGN.  The first title to reach perfection, and rightfully so was The Legend of Zelda: Ocarina of Time.  The last title?  Well if you want to be a smart ass, then the answer is The Last of Us, but it's actually another game from Hyrule: Skyward Sword.  Before that came the awesome game that's in my PS3 disc tray right now, Uncharted 3.  Not bad company, eh?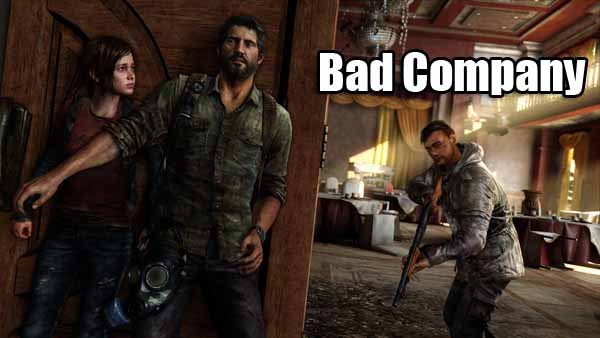 If you want to check out IGN's full The Last of Us Review, click here.
Want a bigger picture view on our industry's take on The Last of Us?  Metacritic's review aggregator scores the game at 95, which is phenomenal; check out the full Metacritic details right here.
GameSpot registered the lowest score from the major industry outlets, sticking a still-great, but really underachieving score of 8.0 to the game, which you can read all about right here.
Kotaku's original review system outputted a word score rather than a number, and the answer was "yes"; click here for Kotaku's review.
Overall very impressive numbers, and higher scores than I was expecting.  If you've had a chance to fire up The Last of Us, let us know your initial thoughts in the comments below!  I can't wait to pick up a copy, and if you haven't yet, what are you waiting for?  The scores speak for themselves.