God of War: Ascension's Super Bowl trailer reminded everybody just how important God of War remains. Reminiscent of the original Gears of War trailer's debut, Ellie Goulding's angelic voice plays the perfect foil to Kratos' being: tainted and scarred.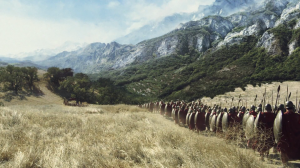 Kratos represents a current popular culture spotlight: simultaneous hero and anti-hero. We hate him for what he did to his family, but we don't hate him as much as he hates himself. We love him for fighting back against the gods who tortured him, but not as much as he loves any opportunity for this payback. He's the antisocial, ironically charismatic hero.
Watch his daughter splash through soldiers to reach her father, and watch the love in his eyes. Watch him hold his daughter, then watch the pain in his eyes grow tenfold. Watch his despair sink in, and then watch the inner fire through his eyes as he cradles the earth.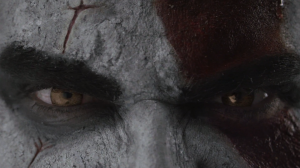 Kratos is the border between sanity and complete disillusionment. I would never want to be Kratos, but then again I'd never make it to Olympus either.