My wife – who I love to death – has had June 5th, 2014, carved into her iPhone calendar since probably January of this year, because that was the official release date for the second seasons of Netflix's latest smash television series, Orange Is the New Black (OITNB for short).  While I have not seen the show before – I never really got into Oz, so why would I like OITNB? – I have started to notice some hilarious caption screenshots around the Internet, so I thought it would be funny to put them all in one place.  That is, of course, if any of you OITNB fans aren't too busy binge-watching season two.  Hit the link below for the funny OITNB pics, and yes, I guarantee the caption guy/gal at Netflix definitely is getting a raise!
Funny Orange Is the New Black Pics – Netflix and Their Captions
You know after thinking about it for a while, these funny captions in Orange Is the New Black don't seem like much of an accident.  I mean, just take a second to really think about what close captions are for – if you can't hear, shouldn't you be able to enjoy a television show or movie just like everyone else?  I think that's awesome, and I think is way more likely than some Netflix Caption Engineer that went "rogue".  With that assumption being made however, now I have a new question: how does one land said job of Netflix Caption Engineer?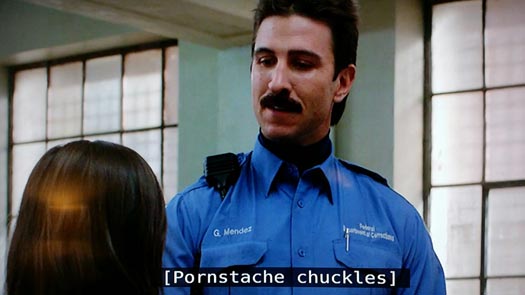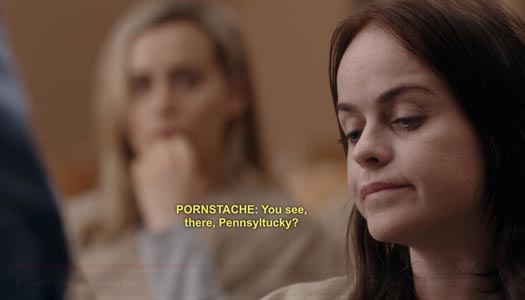 Aaaaaannnnnnddddd just because we like to keep it classy here at SQ: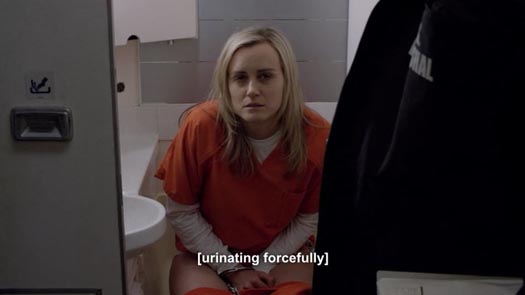 For those of our OITNB binge-watchers out there in Netflix land, if you come across any other funny captions you know where to send them!  Standby for more great content here at SQ, and have a great rest of your weekend!
/Update: I couldn't pass on adding this one right before publish: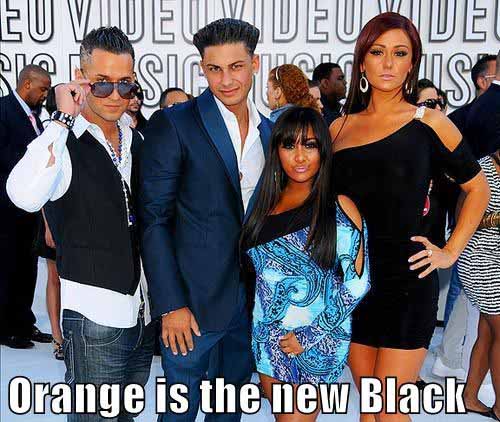 Alright now I'm out – leave a link below in the comments if you find any more stellar ones!