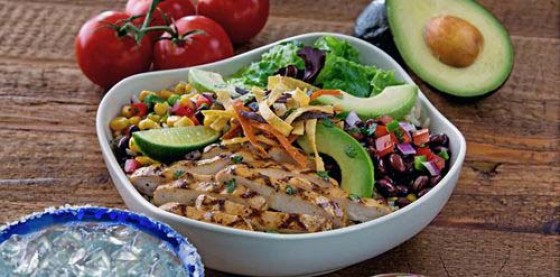 Posted like a champ in Live
I'm not going to lie: I like Chili's – especially when the other option is Applebee's – but I hardly ever go there.  I am travelling a ton for work lately, and I just happened to find myself somewhere in Oklahoma the last two days, so as you can guess, my eatery options were somewhat limited.  Actually there were a ton of options available, but if you're looking to stay healthy and not eat garbage than you don't have many options.  Well, there happened to be a Chili's restaurant right next to my hotel, so I decided to order online to get pick-up.  I haven't seen the menu in months, so I did a little perusing and came across something new that honestly surprised me: the Margarita Chicken Fresh Mex Bowl.  At a little under $10 bucks for the entree, I decided to give it a whirl – in the end, let's just say the next time I am trying to out to eat back home, Chili's will actually come to mind as a legitimate option.
Posted like a champ in Play
Quick, someone sell me on the PS Vita.  Anyone?  Bueller?  After taking a new 9-5 gig this past fall, I have found myself on the road for work as many as three weeks out of the month, meaning I wake up in a Holiday Inn Express (baller!) about 12 times per month on average.  Some may call it depressing, others would also call it depressing.  In reality the job is great, but I miss my PS3 (and my fiance, of course!). I am a pretty stubborn handheld gamer however, as the only system that I have ever stuck with was the original Nintendo Game Boy.  For those of you reading this at the local Applebee's after getting shot down for attempting to sneak into that rated-R movie tonight, I'm talking about the old school, black and white Game Boy that was about the size of a brick.  The Game Boy with the color screen?  That was still a few years out in my day.  My only other foray into handheld gaming was the Sony PSP, which I actually owned on two occasions.  My dilemma then is the same issue I put forth to you today: is the Vita worth it?  Much like the Vita, the PSP had so few worthy games that justified the hefty purchase price.  Once I beat the only good games in the library, and there was nothing new on the release list, it was back on the used hardware shelf at GameStop faster than you could comment below on how awesome my Photochop is.  Welcome to SQ btw.