Before I get blasted for the seriously funny military picture below the fold (that means click on the link, Watson), I want to remind everyone out there of two important things: one, this is a funny picture of a potential real, foreign military, and two, I am actually support the Marine Corps' push to test the women in infantry leadership roles, which you can read all about in my official response to 2nd Lt Santangelo's groundbreaking Washington Post article.  Are we clear?  Alright, so with the fine print out of the way, put your game face away and prepare to enjoy a hilarious funny picture that we highly encourage you to share with your friends.  Like via Facebook.  Ready for the photo?  Of course you are!  Hit the link below!
Funny Military Picture of Women in the Infantry
So who can name that country, based on this lady's arm patch?  Now again, this is just to poke fun at the photo – I don't even know if it's actually legitimate and not staged; if anyone is in the know behind the creation of this photo, please enlighten us in the comments below!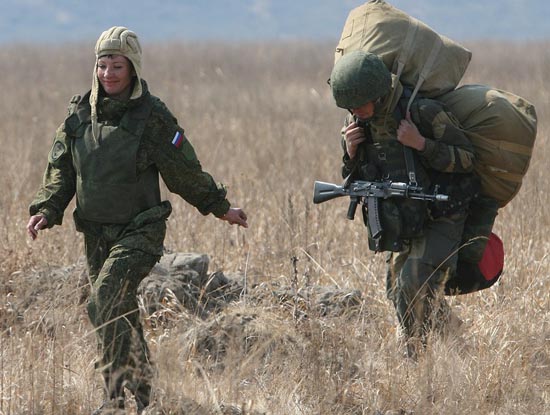 If you're looking for more great content, look no further than the SQ Tag Cloud to your right.  Feel free to get lost, but just shoot off a red star cluster when you're done and we'll send a 7-ton to pick you up.