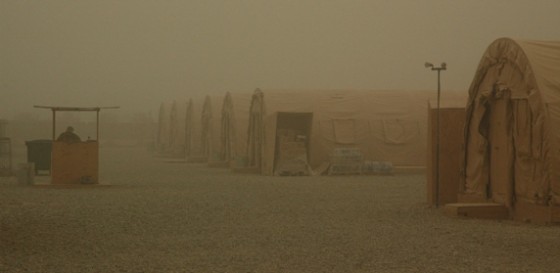 Posted like a champ in Live
Camp Dwyer?  Camp DWYER?  If you just channeled your inner-Jim Mora (of epic Indianapolis Colts coaching press conference meltdown Hall of Fame – see SQ's front page content slider for the awesome screenshot) as you read Maxim Magazine's recent (?, there's no date) military article "The Five Most Dangerous Places in Afghanistan", then you're not alone.  Did author Jaeson Parsons actually do any research for this article – like proper journalism calls for – or did he just assume that no one would care?  It's readily apparent that he's never been to the country he wrote about, but good grief, Camp Dwyer?  Hit the link below for even more absurdity.
Posted like a champ in Laugh
The NBA Playoffs are in full swing, and I'm a happy camper because my Chicago Bulls are up 1-0 on the defending champion Miami Heat, and that's without MVP Derrick Rose, Luol Deng, and Kirk Hinrich.  Although I am excited to catch Game 2 of the Bulls/Heat series tonight on TNT, the second game in the Spurs/Warriors series this evening will surely not disappoint.  You know what also never disappoints?  Photobombs.  I remember back in the early days of the Interweb, before you could "tag" faces of your friends on Facebook, Maxim magazine ran a "photobomb" or "that guy" photo contest where readers actually had to mail in photographs (snail mail, folks) of their best photobomb pics, whether they were planned or not.  How's that for nostalgia?  Anywho, Tim Duncan just happens to land as an electronic photobomb in this awesome pic below; you'll have to click on the link to check it out, because we're dicks like that.