Posted like a champ in Laugh
Let me make this very clear: I love Canada.  Honestly!  I would go up there every freaking summer if I could – my cousins and uncles always do a fly-in fishing trip each year – just to fish and drink beer.  I have been to some awesome places on vacation, but no kidding my one fly-in fishing trip into middle-of-nowhere-but-nowhere-had-endless-supplies-of-bears-and-LaBatt-Blue was the best, most relaxing vacation I have ever taken, and that includes Afghanistan.  My reasoning is simple: there are no roads or traffic noises, cell phones don't work, and airplanes don't even fly overhead.  If you thought a beach in Cancun was total relaxation, you're wrong – try Canada!  Alright, so in the spirit of SQ – we make/poke fun of just about everything – I present to you the funniest Canadian memes all in one glorious funny picture collection.  Enjoy hosers!

Posted like a champ in Laugh
Every wonder what it was like to work as a National Geographic photographer?  I mean come on, you get to travel the world and see places 99% of the human race will never get to see.  What could be cooler than seeing the world?  Well, I can only imagine what the legal fine print would read at the bottom of every National Geographic job application from their HR department; it's probably longer than most novels – especially when you're out on some of the more "austere" locations with wildlife that may or may not be so friendly.  Whether or not the full photo below is real or fake, it will surely generate some laughs.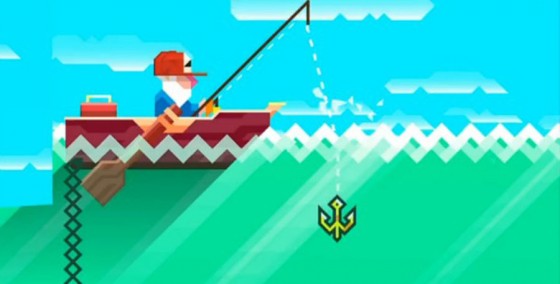 Posted like a champ in Play
I am pretty damn picky when it comes to iPhone/iOS games and apps; Mutant Mudds was the last game that really got me hooked, and I still find myself running back through those 3D levels in a vain attempt to reach 100% completion (get back to me in a few years).  Although I have a track record of downloading many different iOS games on my iPhone 5, the majority get deleted either right away, or within a day or two at the latest.  Ridiculous Fishing is one of those rare, insanely addicting iOS games that has made its way onto my iPhone, and I can't stop playing it.  And for only $2.99 in the App Store, this game is absolutely well worth it.  More details on why we like Ridiculous Fishing after the link.