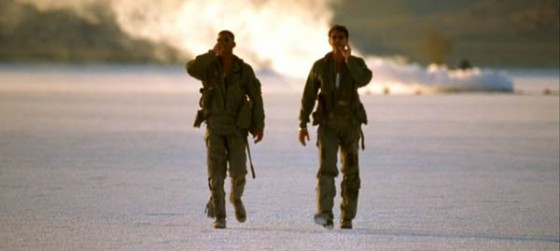 There are those handful of movies that when you see that they're on television you'll watch, even if you've seen the film a million times already.  Whether it's late at night, or a lazy Saturday afternoon on the couch, if Bloodsport or Behind Enemy Lines comes on there's a 99.9% chance my butt is not leaving the couch.  However if Independence Day comes on, that percentage just hit 100%.
But there may be something you didn't know about Independence Day, which believe it or not will turn 18 years old this July.  Having just watched Will Smith and Randy Quaid expel the city-leveling alien force yet again this past week, I came across some very subtle life lessons – five of them, to be exact – that may just surprise you.
Posted like a champ in Watch
Will Smith is back for his next Summer blockbuster in After Earth, but this time he's brought his son along for the ride.  Say what you will about the actual films, but Will Smith Summer movies always do well at the box office.  And while a few in recent memory have been mediocre, they have all been entertaining.  I don't think anything will ever top Independence Day, but you never know.  

Enjoy the trailer, and check out After Earth in theaters on June 7th, 2013.