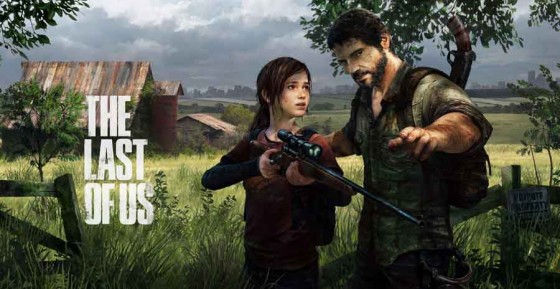 Posted like a champ in Play
We, like most folks throughout the gaming world, are excited for The Last of Us.  If you are new to SQ Nation, welcome; those of you who have been hanging out with us for our first few epic months in the Internet's backwoods have likely seen the slew of trailers we've posted about and drooled over, and four days ago, the long-awaited "Uncharted-on-Steroids" title has finally arrived.  Have we picked it up yet?  No.  I blame my 9-5 job, as I'm constantly traveling, but as soon as I'm back home I plan on picking myself up a copy and giving it the attention it most definitely deserves.  Speaking of attention, the reviews from the major gaming media outlets have all thrown up synonymous scores, and they all rhyme with perfection: 10.
Back on April 3rd, which seems like a long time ago (this is our 100th post, believe it or not!), we published an amazing trailer for Naught Dog's upcoming adventure game, "The Last of Us", which may look like a new Uncharted, but according to the developers, it's quite different.  Not like that would be a bad thing, but you know what I mean.  Looking ahead to the near future, "The Last of Us" will hit store shelves on June 14th, and will be an exclusive title for the PS3; sorry Xbox'ers.  Like you needed more depressing news after Monday's debacle?  Naughty Dog has released brand new demo discs to many of the latest news outlets, which means savory new, HD game play footage that you absolutely must-see.  Did I mention the game play video is more than 15 minutes long?  You're welcome.
As I've stated on a few occasions here at SQ, I'm not a huge fan of zombie shows, games, movies, etc.  I'm not saying I hate 'em, but I'm not borderline obsessed with the genre like much of 'Merica is these days.  I missed the Walking Dead season 2 finale recently (hell, I missed the entire season), and apparently I also missed the first game play trailer for the upcoming zombie and PS3 blockbuster, The Last of Us.  To give you the bottom line up front: The Last of Us looks absolutely awesome.  Everything about this trailer seems very well put together, and I realize it is only a trailer, but this looks like its going to be a must-buy.  The acting and voice overs look and sound great, which is rare in a video game, and most importantly the game play looks phenomenal.  I haven't been excited about an upcoming game for a while now, but I've got June 14th (official release date) marked down on my calendar.