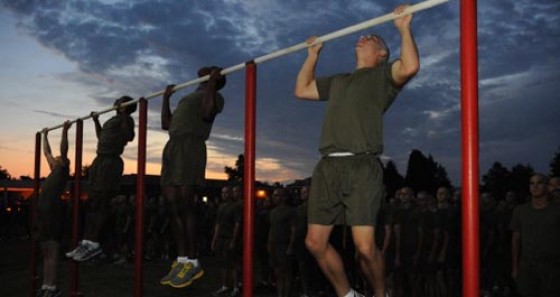 Posted like a champ in Live
You just got home from the Marine Corps recruiting office, and your ship date for boot camp is 100 days out – there's only one problem.  You can only do 3 dead hang pull ups.  Or your body fat percentage is borderline unauthorized for your height.  Or you are barely clearing 24 minutes on your 3 mile run.  Can't do 100 crunches?  You get the point.  Marine Corps recruits have a higher standard than the other service branches: they all understand that the title of Marine is earned, and never – and I mean never – given.  If you can't perform the bare minimum physical fitness – or academic, character, etc – standards, then you'll get rolled into the next class.  If you keep the poor performance going, then the Army would love to have you.  So what's the easiest way then to prepare for three months of physical and mental hell?  The answer will surprise you.
Posted like a champ in Watch
In 2009, Somali Pirates did something that hasn't been accomplished in two hundred years: they captured and hijacked an American cargo ship in International waters.  Based on this true story, Captain Phillips stars Tom Hanks in what looks to be a really bad ass movie, even if we all know what the outcome was (Navy SEALs 1, Somali Pirates 0).  The film, which is directed by Oscar-nominee Paul Greengrass, is based on the real Captain Phillips' book on the pirate experience, A Captain's Duty: Somali Pirates.  The film hits theaters this fall on October 11th, and if I don't get a chance to catch this one in theaters, I will definitely be looking for it on Red Box or On Demand.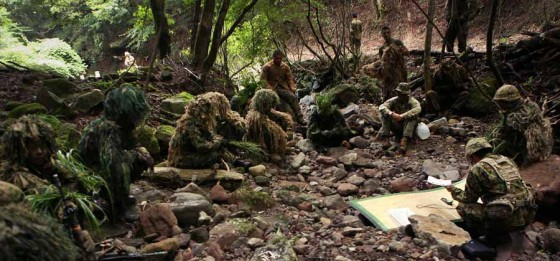 Posted like a champ in Live
In my four years as a Marine Corps officer, I had many young Marines tell me they had originally enlisted with the Marine Corps because they wanted to become a scout sniper.  I have also fielded a handful of phone calls from friends of family whose sons are interested in enlisting, with many of those as well wanting to earn the title, scout sniper.  I bring this up because I feel that I am slightly qualified; no, I am not a scout sniper.  I was a scout sniper platoon commander however, and have been through Scout Sniper Platoon Commander's course.  I also have had the grueling opportunity to attend Scout Sniper Basic Course, which is the venue where enlisted Marines, and sometimes Navy SEALs, Soldiers, and even Navy Corpsmen get the chance to become Marine scout snipers.  I will tell you that school is as physically demanding as Infantry Officers Course, which has been in the news recently, although it doesn't hold a candle mentally.  Regardless, I didn't make the cut; I fell three shots short on the known distance range to be exact, and it's a credit to those who do qualify to truly earn the title.  I passed every other phase, to include stalking, but that's not good enough, and I don't want to cut corners.  Not everyone can be a Marine scout sniper, but lots of young men and women are interested in the true path to earning their own hog's tooth; quietly hit the link below for my best advice to everyone/anyone interested in this elite path.