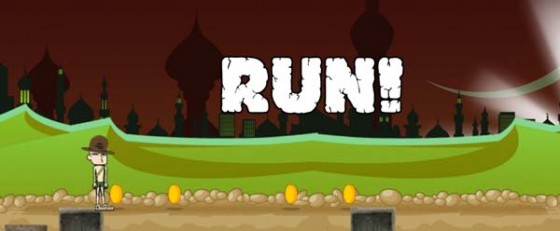 Posted like a champ in Play
Listen up Marines: sit, kneel, bend, or do whatever you have to do to keep yourselves awake for this brief, because it pertains to that rampant boredom naturally overcomes every single one of you after hours upon hours of standing by to stand by.  Just recently I came across a new iOS game developer – a former Marine – who makes iPhone games specifically for us.  The game development company's name is SgtBit, and the game I present to SQ Company, 1st Civ Div is KnifeHand: an addicting, but simple side scrolling platform runner in which you run across mud rooftops in Afghanistanimationland in nothing but skivvies, police calling as much as you can along the way while avoiding NJP's and some guy named Jody (creator's name, perhaps?).  Can you beat my high score? Probably not; more details and the official SQ KnifeHand High Score challenge below!
Posted like a champ in Play
Quick, someone sell me on the PS Vita.  Anyone?  Bueller?  After taking a new 9-5 gig this past fall, I have found myself on the road for work as many as three weeks out of the month, meaning I wake up in a Holiday Inn Express (baller!) about 12 times per month on average.  Some may call it depressing, others would also call it depressing.  In reality the job is great, but I miss my PS3 (and my fiance, of course!). I am a pretty stubborn handheld gamer however, as the only system that I have ever stuck with was the original Nintendo Game Boy.  For those of you reading this at the local Applebee's after getting shot down for attempting to sneak into that rated-R movie tonight, I'm talking about the old school, black and white Game Boy that was about the size of a brick.  The Game Boy with the color screen?  That was still a few years out in my day.  My only other foray into handheld gaming was the Sony PSP, which I actually owned on two occasions.  My dilemma then is the same issue I put forth to you today: is the Vita worth it?  Much like the Vita, the PSP had so few worthy games that justified the hefty purchase price.  Once I beat the only good games in the library, and there was nothing new on the release list, it was back on the used hardware shelf at GameStop faster than you could comment below on how awesome my Photochop is.  Welcome to SQ btw.