Posted like a champ in Play
Many game publishers would be thrilled after selling 2.7 million copies of their latest title in a month, but Blizzard is not your average video game publisher.  In their latest press release, Blizzard announced some impressive week one sales for their first Diablo III expansion pack, Reaper of Souls, with sales topping an incredible 2.7 million units.  As a proud owner of this excellent expansion pack myself, I couldn't be happier, and I would argue that it is well-worth the somewhat steep asking price of $40.  That being said, let's put on our business hats and see what kind of week one revenue the D3 division is staring at!  Hit the link below for the details!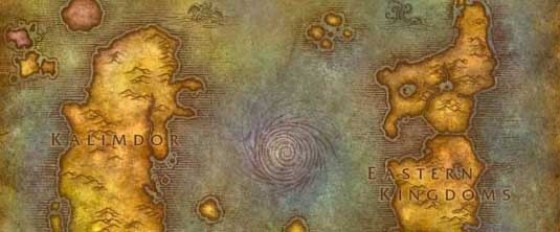 Posted like a champ in Play
Raise your hand if you had Blizzard's "World of Warcraft" lasting more than 9 years; I know I never thought it would last this long (that's what she said).  Reaching subscriber highs of more than 12 million paid players in 2010, the world of Azeroth has now dipped back down to the 8 million mark, which has raised concerns in the Blizzard Activision Inc. offices.  Activision's brass commented on those concerns today, commenting also on "challenges in the global economy. For these reasons, we remain cautious. However, our focused and disciplined approach to our business has served us well in the past, and through continued investment and careful management of our costs, we expect to continue delivering shareholder value over the long term as we have for the last 20 years."  Activision also added that the majority of the defections came from the East, rather than the West, signaling that Azeroth is still going strong in American households.  Hit the link below for more thoughts on the WoW business model, and the way ahead.
Posted like a champ in Play
What would you buy with $65 million?  Although Mr. Kotick has yet to see that entire figure deposit into his bank account, that ginormous payout has already been etched into Activision Blizzard's financial books for 2012, and he's likely already got a few new purchases in mind with that cash (most of is technically stock options, but still).  Although many people despise the Chief Executive Officer position for receiving these kinds of payouts, many do not understand the burden of command that these men and women hold.  Tim Cook, the head man at Apple, has been rumored to be on the chopping block on just about every media news outlet since the technology leader's stock has dropped over the last few weeks.  What people fail to pull into the conversation is that the stock price is still higher now than when he took over; many analysts have also stated that the stock was way overvalued to begin with, and that cannot be Cook's fault.  Kotick has navigated Activision for over twenty years, and he's getting compensated for leading a video game development company that has gone from obscurity, to the top of the charts; I would argue he deserves it.  Hit the link below for more details behind Kotick's big payday.